featuring Ben Krueger, co-Founder at Gelatin Labs
Faced with dissatisfaction from the film labs they were using, Doug and Ben Krueger began taking matters into their own hands. The father and son duo purchased a few pieces of equipment and started processing and scanning their own film, all from the confinement of their basement. What started as intrigue soon turned to necessity, as they needed to continue feeding the beast they created (in quite a literal sense). They began processing film from their network of photographer friends, and as one thing led to the next, Gelatin Labs was born.
Born Rival: It is hard to overlook where Gelatin stands today and the quality of development and scans you achieve, but was this always the vision? How did Gelatin come about?
Ben Krueger: My dad and I were shooting a lot of film, and it came down to two parts. First off we weren't necessarily happy with the results we were getting from other labs, so we said, let's do it ourselves just for our own purposes. We felt confident that it would not only be something that we could do, but something that we would enjoy doing. We picked up a scanner to handle archiving my dad's past work, and then to handle the new stuff. Then we see another machine and we start geeking out about the potential of being able to just throw in our film in the basement, like laundry, casually developing film after dinner. However, we started realizing what actually is involved to develop film, and it took about three months to get that first machine up and running. We had to tear the thing apart, clean it, all while in our own home too, using chemicals etc, so it didn't make it any better. We finally got things up and running but then realize that you need to keep the chemicals fresh. Film has to actually run through it every single day. With five rolls a day being the number to hit, we simply couldn't consistently shoot that much between the two. So I start talking to some friends, seeing if they want to drop some film off. We found that not only are people interested in this, but they're actually looking for new places to bring their film.  And so we said, well, we're going to build it ourselves.
Born Rival: That's an amazing turn of events, where you took a scenario that could have gotten out of hand quickly as a home project, and turned it into a business. When you decided to take things to the next level, what were the priorities in opening shop? 
Ben Krueger: When we were looking for an ideal lab, some of the boxes to check involved really high quality neutral, flat scans that were able to be worked with and edited to our desired look and we wanted fast turnaround in a system that felt transparent where you could actually talk to the lab about where your order is. And also personalized service where I could ask questions of the lab about the process. Because at the end of the day, everyone wants to learn more about the process at all levels and all experience levels. We see customers who want to grow and learn with us. When we couldn't find that lab so we said, maybe that's us. Maybe we're the lab to check off all those boxes.
Born Rival: What was your personal path in finding photography?
Ben Krueger: My dad started shooting back in the mid nineties with his Yashica T4 that he picked up from a shop on Bleecker Street I believe. And he still has it actually to this day. He still shoots it. When I was four years old, he gave me my first camera. He handed me one of his old cameras and said, go shoot. I started on digital, I think it was a Canon G9 Power shot. I picked up shooting film much later on but with intensity. I started shooting a lot of film when I was in high school and was printing in the dark room. Black and white was my first real introduction. It's always been a very innate thing for me after seeing my dad shoot street photography style work, documenting strangers, and I've never thought twice about it. It was very, very natural seeing him do it walking around New York when I was at a very young age. And then I just started doing it.
Born Rival: There is a never ending amount of quality work, especially within your vibrant community of photographers. Are you able showcase your customers work in any way?
Ben Krueger: We're very passionate about our customers and making them feel like they're a part of a community and not just a customer with a lab. Why not share the passion with the customer that's putting all this time and effort into their images, making the investment, which, you know, at the end of the day is their images. We're giving them the return on that investment by making the images possible. We are very passionate about featuring clients and their work via social media, with future sights on other platforms and ways to promote their work. We do see and appreciate all the love we get. We receive packages from all 50 states, even Hawaii. We're like, they're shipping their film to New Jersey from Hawaii?! Some include notes and art, which I think is really special because as we work day in, day out to complete their development, to know that it is appreciated to the point that somebody could take the time to actually write out that note, and not just simply drop their stuff in the mailbox.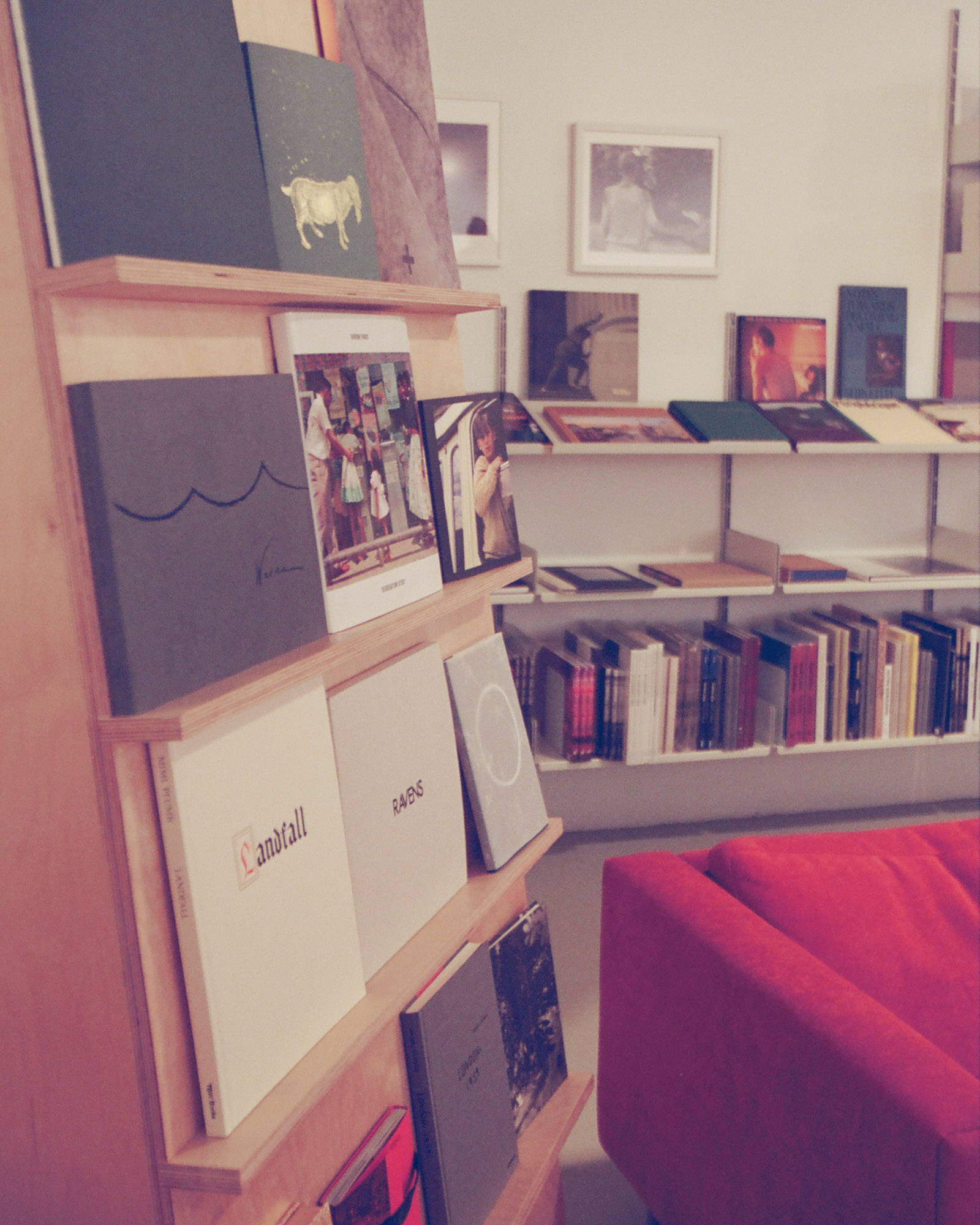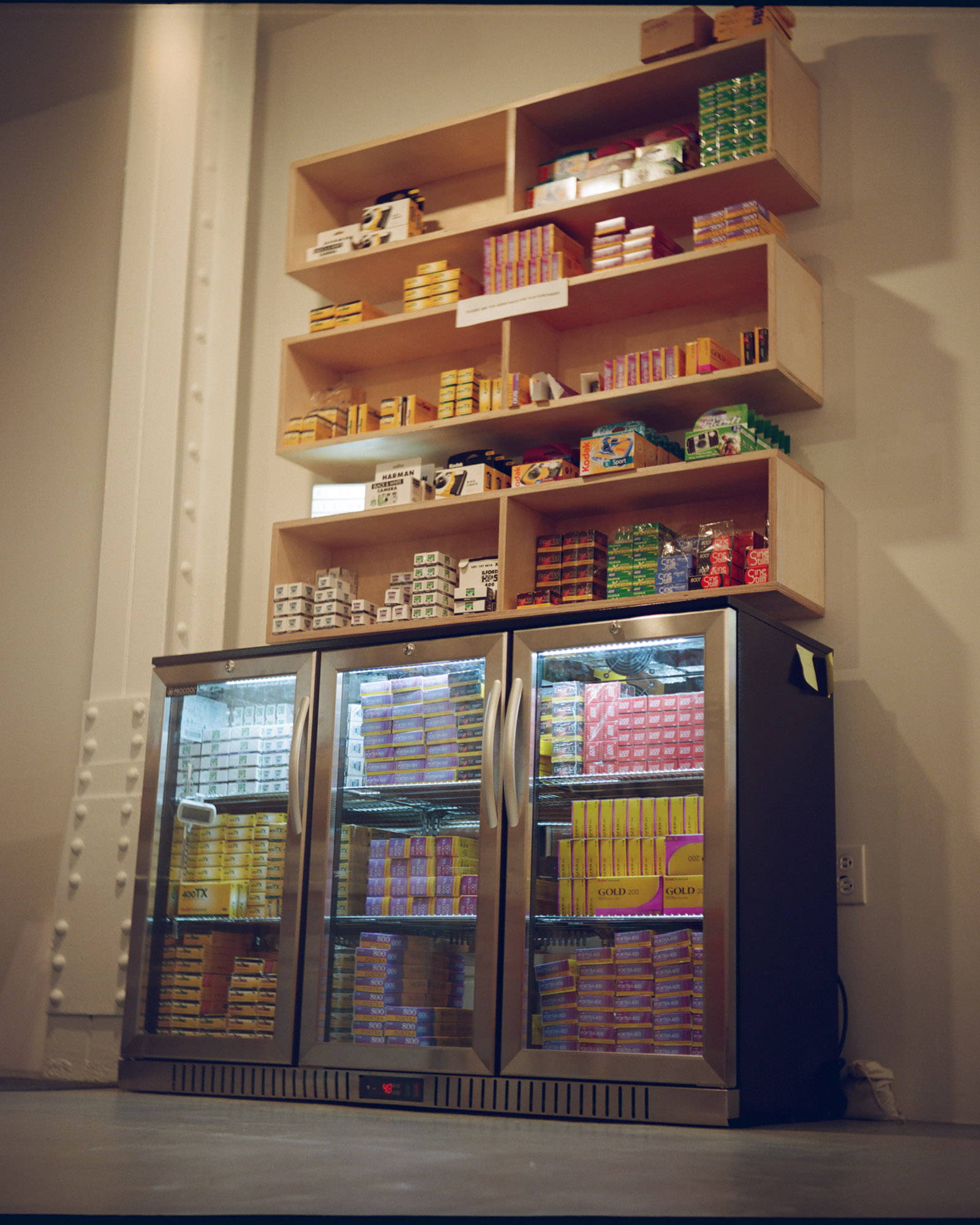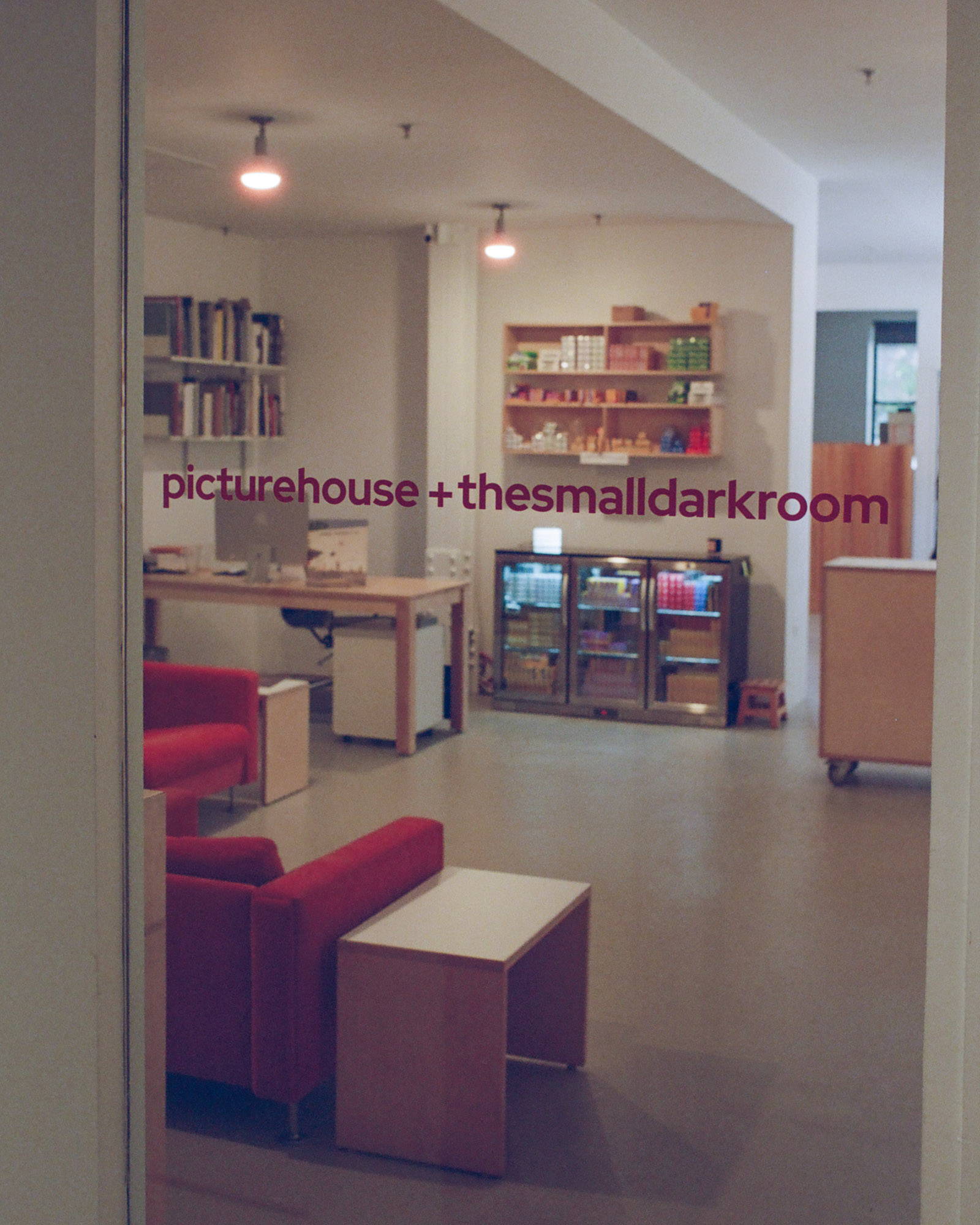 Born Rival: By fostering a community, you seem to have a very loyal base of photographers. How do you think you've managed to do so and how did you become such a trusted outlet?
Ben Krueger: A new customer is different than a long term client. You know, I think that a customer becomes a client as the relationship grows. And I think that the more we interact with somebody, the more they learn from our process and grow as a photographer, they become a client and a part of this photography community that we're building. I think that having trust goes both ways. We trust that our clients are spreading the word, but we also want to make sure that we don't get too big feeling, and I think that our customers trust us in that way as well as when it comes to their images. We are constantly evaluating the work that we're doing from the level of the photographer using our lab, because that's where it started. We as photographers, whether that be my dad or myself or anyone on our whole team, we all share this love and interest for photography. The services we provide and that we build are all with the quality that we'd expect. So whenever we decide to do something new, to introduce a new process or format, it's always evaluated from that perspective. And not just because we need to fulfill the services that other labs do. If we can't be proud of a service, then we're not going to offer it until it's perfect and to the standard that we started this project on. We evaluate it from the perspective of the photographers in our community, because we were once one of them and now we're behind the scenes crafting new services, new processes that we will be really excited to offer.
Born Rival: The plethora of images you get to see must impact you. How does that perspective shape you as a photographer as well as the types of services you offer?
Ben Krueger: It's very difficult to put into words. I think that to describe a photo is very difficult to do because when you look at a photo, there's something nostalgic but also very fresh and modern about a photo shot on film. At least for me, I feel like it puts me in that moment more precisely. It takes me back to it. From the perspective of making physical prints and taking that negative into the physical form is super important. Learning how to be in a dark room is very important. If you're going to be shooting film, like that's arguably most of the importance. The dark room is something everybody should experience at some point in their lives. I dream of being back in the dark room, and that's something we want to bring into the lab at some point.
Born Rival: Running the lab must take you away from personal work; can you separate the business from your own projects or is it all intertwined?
Ben Krueger: My baseline existence is my brain thinks very much from behind a lens, and I'm constantly working on projects outside the lab. That is to say, everyone in the lab is actively still working on projects. We are here a lot but there's ways to always have a camera with you. My background is in documentary, so life is my subject, and I'm constantly trying to keep that part of my work alive. Just this past weekend I archived a lot of my work that's been piling up. I can only speak for myself in this scenario, but it puts me back in touch with the roots of the business, as well as with my passion for these formats and the medium. So I don't see myself ever putting down a camera and, if anything, picking it up more and pushing myself because that's very important to me.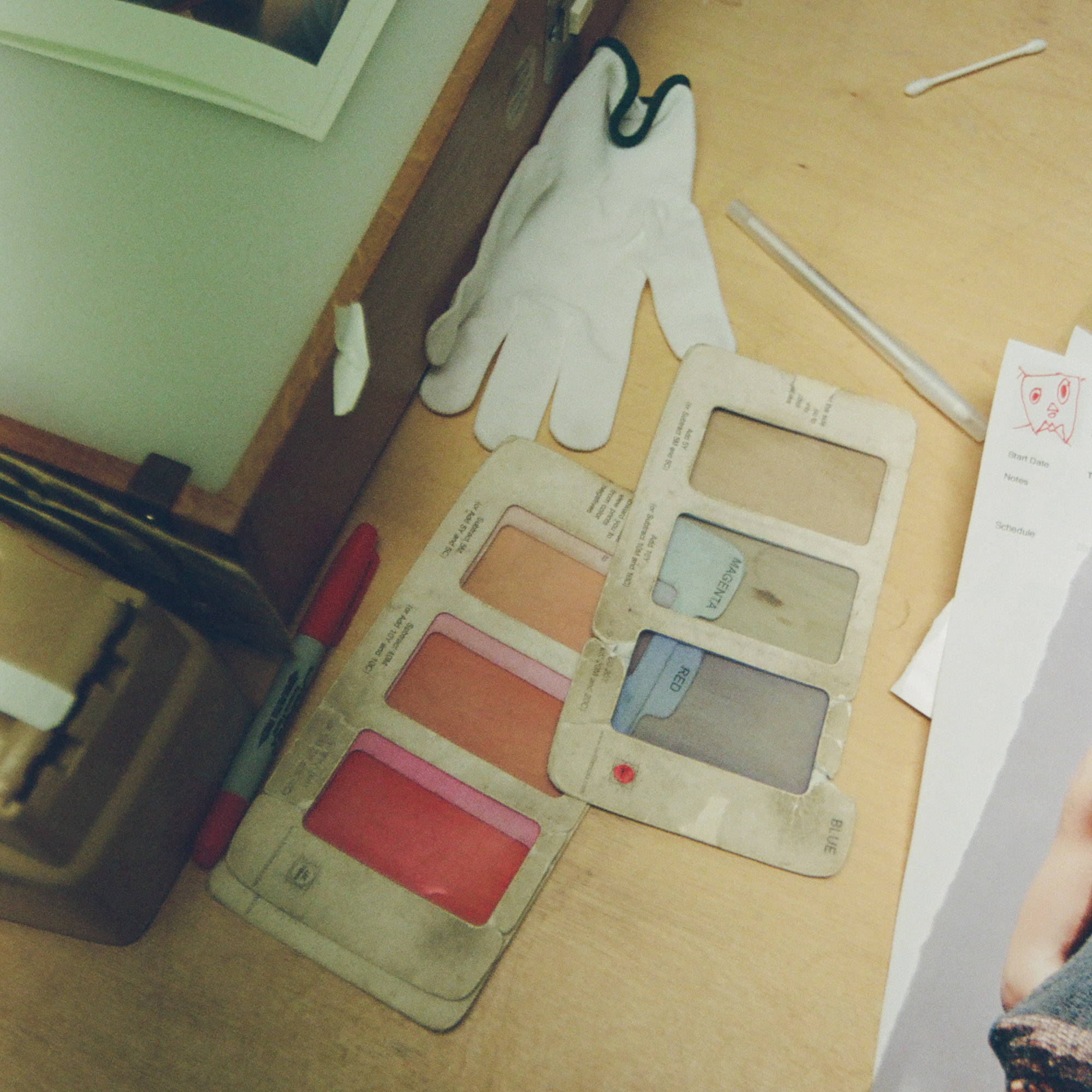 Born Rival: Do you have a deeper perspective on why you choose film?
Ben Krueger: I think that film is the century medium. It outlives us. There's the archival nature of it so I have a backup. I like archiving, I like being organized with every file - I name every roll I shoot and try to be as organized as possible. What attracts me to film is how the physical roll will outlive me. In a world where digital is very finite and quick, any second that a hard drive dies everything goes out the window, whereas film is the ultimate backup. But then obviously we're not just looking at the negatives, we're looking at the final image. I think there's something about the tangibility that translates into that final work.
Born Rival: Negatives are obviously at the core of your operation and you seem to have a great connection to the physicalness of the negative. Why do you think that is?
Ben Krueger: I've recently had the privilege to be archiving my great-grandfather's film archive and thousands of negatives of his life and my family that I had never seen, and most of my family have never seen. And when you're handling these original negatives, especially those of large format that are just big and in your face, they not only tell a story but the story of what was actually there. The fact that these negatives were in that location when that photo was taken, that artifact represents the scene that is imprinted within it. And I think that to know that the light that was striking the face within these portraits is somehow contained in that negative is magic in a way that I can't really describe. But it makes me feel good about shooting film myself and maybe being a part of the process in someone else's photography.
Born Rival: You seem to have an old school approach to film in many ways, are there other reasons you're drawn to film?
Ben Krueger: Well, I just enjoy it. But I like the cameras. The cameras are superior because you don't have to think too hard about it. It's simple, but also sharp. And each has its own character, camera to camera. You're going to get a different feel, a different look. But you can master that and use that to your advantage. I mean, I fall in love with the cameras I shoot, and I have trouble choosing which one to pick up.
---